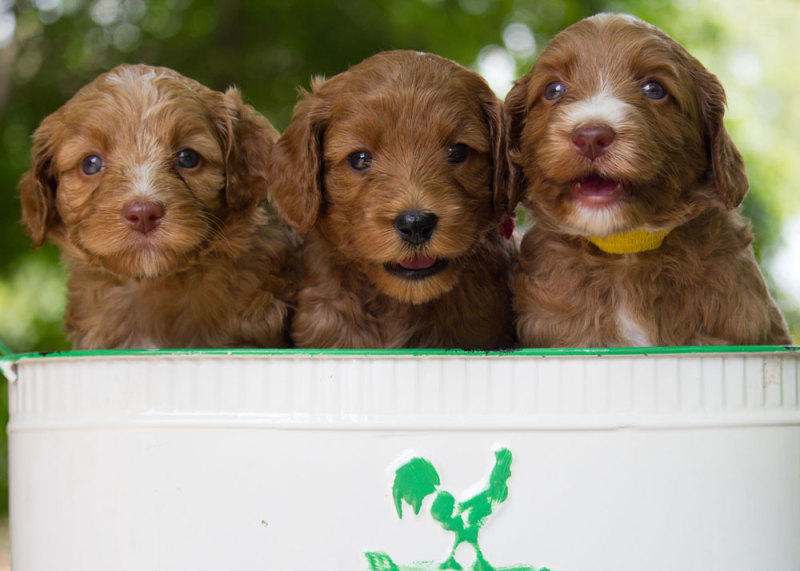 We are breeders of Australian Labradoodles located in the Piedmont area of North Carolina. We breed only authentic, multi-generational Australian Labradoodles from the Rutland Manor and Teagan Park lines. Our breeding practices stress that we select dogs that have the wonderful disposition and low-shedding, allergy friendly coat for which the breed is known and prized.

We are different from many other breeders of the Australian Labradoodle in that our passion is to develop allergy friendly dogs not only as wonderful pets for any interested individual, but also as dogs who make excellent candidates for service or therapy work. We are committed to this purpose in our breeding practices for individuals with disabilities with or without allergies.

We are proud to continue the legacy of breeding these highly intelligent dogs. Their wonderful personality and spirit, combined with their luxurious coats make this dog a joy to own! Read about our mission to promote the Australian Labradoodle as a service dog on our Doodles on Duty page, check out our breeding dogs, or see our available puppies for sale.